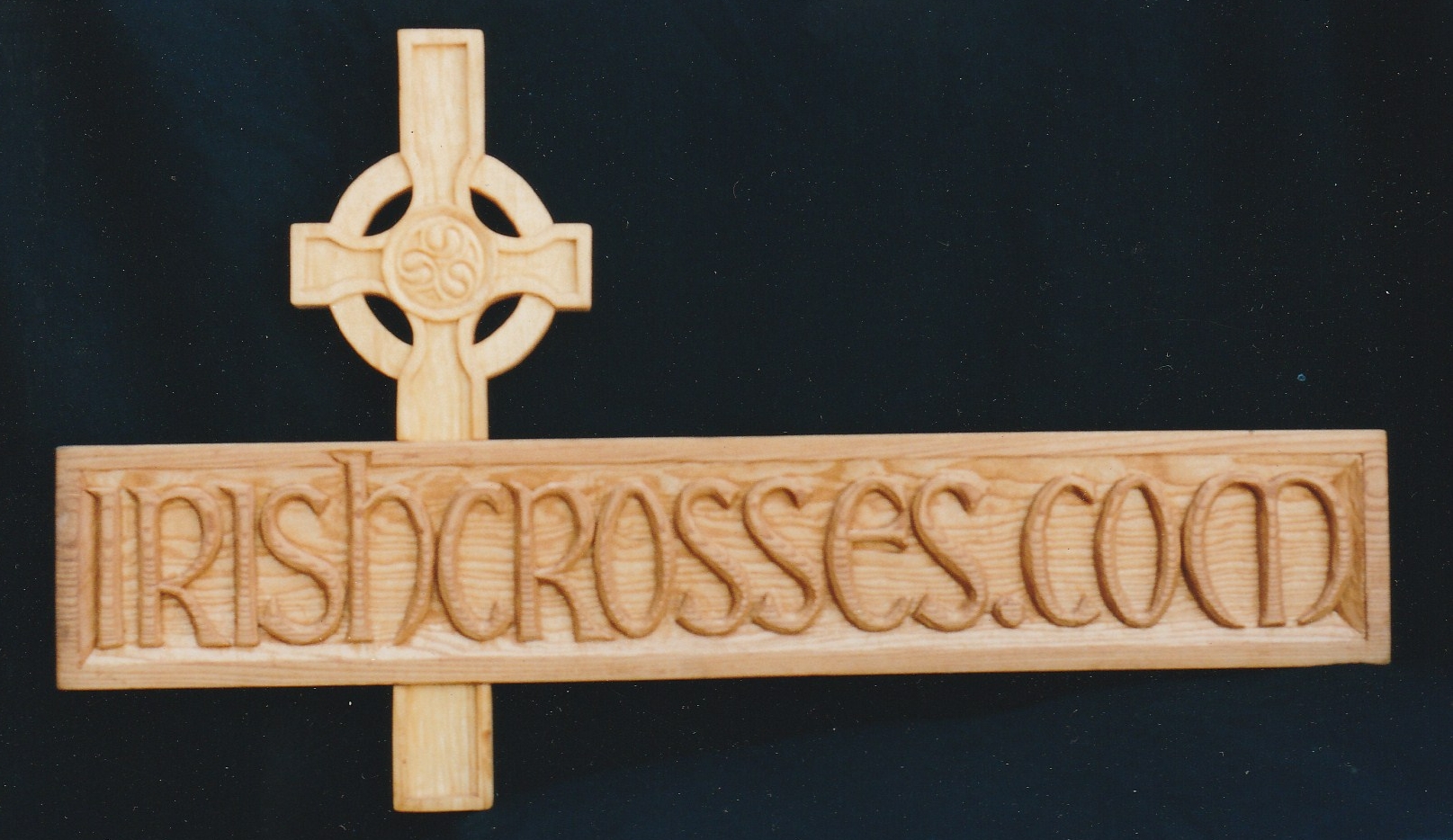 This site presents Irish- Celtic Ringed Crosses carved by Peter W. Teresco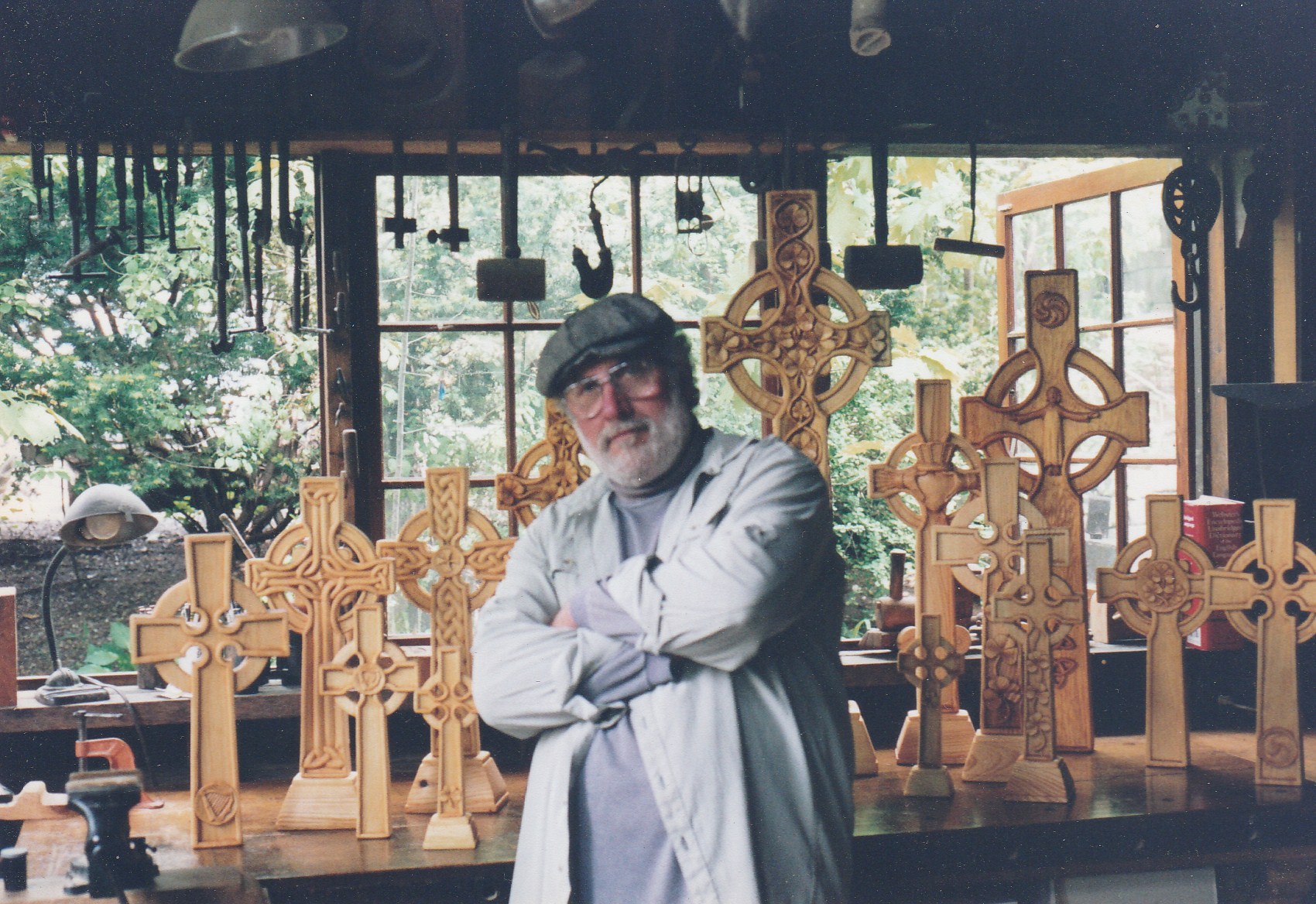 The cross is a Christian symbol associated with the Crucification, the Old Testament and the Trinity. The shape and symbols of the cross have ancient pre-Christian roots. Many still stand in the villages and counrtyside of Ireland having survived centuries of Irish weather and Oliver Cromwell.

The Crosses are carved from kiln dried Native White Pine from the Adirondack Mountains of New York State and finished with several applications of boiled Linseed Oil. The finish will allow the cross to darken with age to the color of dark honey.

Welcome to irishcrosses.com

Peter has been working with wood more than 30 years. He is self taught

and carves using traditional hand tools and native woods only.

Peter was introduced to the art of the Celts by his Irish bride MJ. Peter was further influenced and when later they visited Ireland including visits to the early Christian

sites at Slane Hill, Monasterboice and Kilmalkendar. Pre-Christian Newgrange in the Boyne valley in paticular heightened his interest in the Irish High Cross and the ancient symbols carved into the stone of Ireland.

Peter lives in Schenectady, NY where he keeps the shop shown above and shares his life with MJ his bride of several decades.