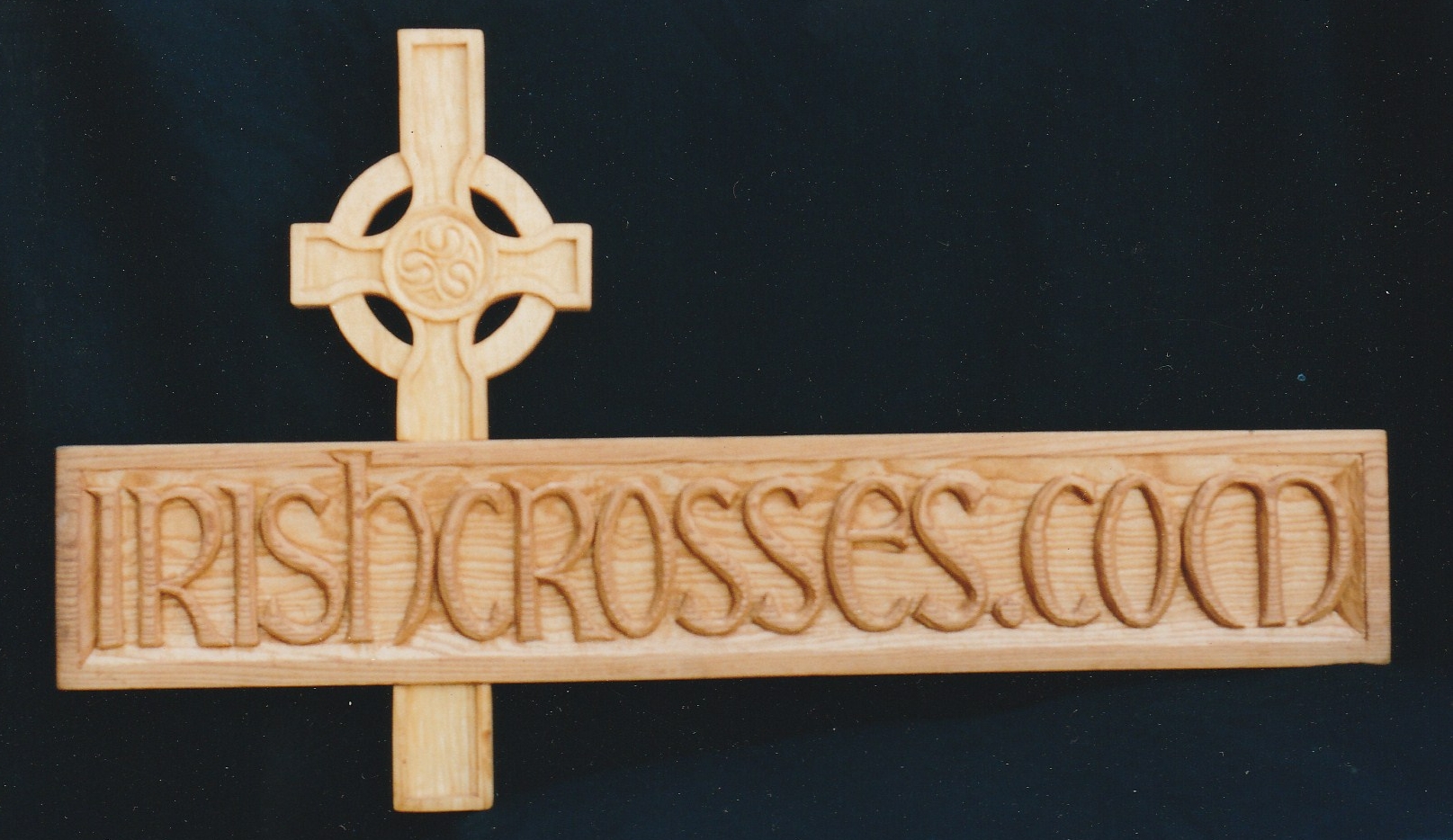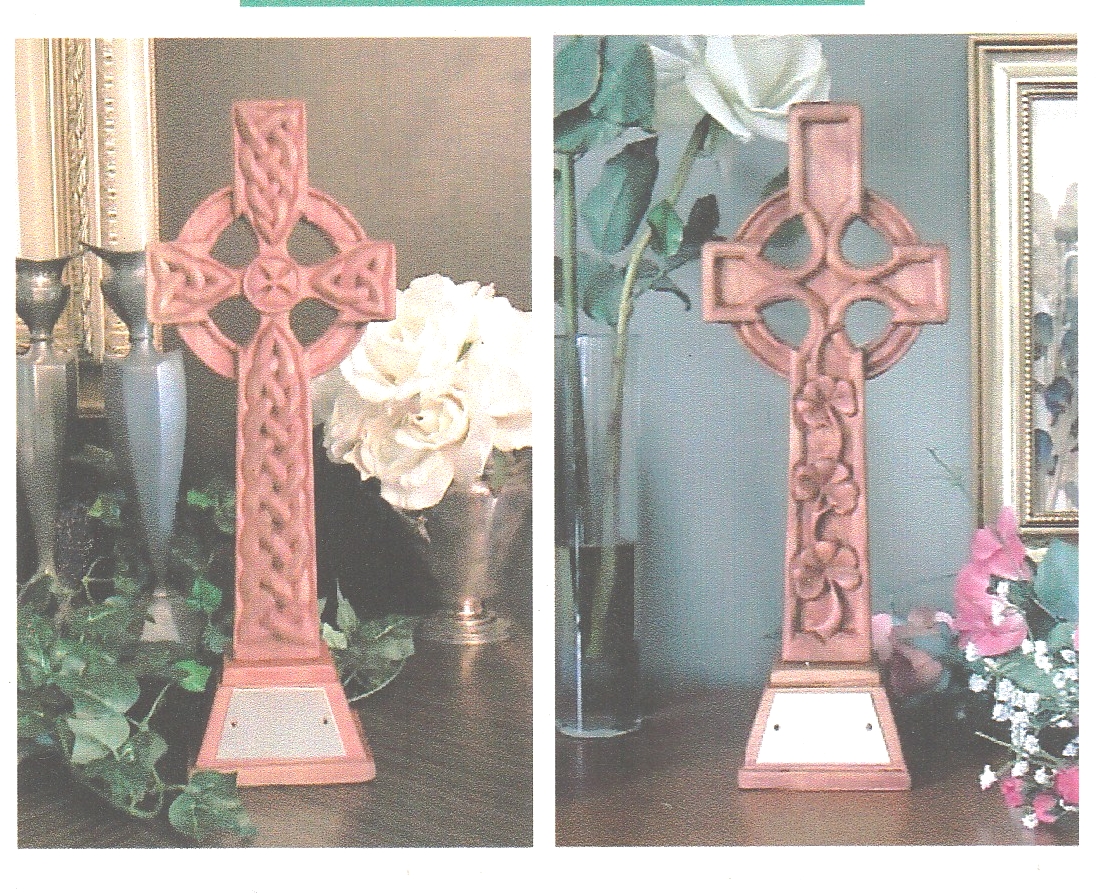 Starting at $ 275.00

Please contact us for pricing and delivery times.

Inspired by the High Crosses of Ireland, these

Keepsake (urn) Crosses are each individually hand

carved using the artist's own original design and  crafted

in handsome, durable solid North American Black Cherry. Traditional hand tools and techniques are employed by

the artist to produce a one of a kindKeepsake which serve

as a beautiful and unique memorial for many generations to come.

The cross is finished with three hand applications of

Linseed Oil, this natural oil which enlivens the color and

grain of the Cherry wood and provides a protective satin finish which allows the cross to age slowly and naturally to a red tinted honey brown color.

The cross is made to securely accept in its base a token quanity of cremated remains or other small remembrance.

The cross is 12" tall and 4 1/2" wide. Shipped with the cross is a brass plaque 3 1/2" X 7/8" for engraving.